Dave Wingert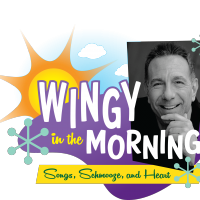 If you know me at all, you know how enormously I enjoy climbing on the air (so to speak) and playfully sharing stories, interviews, comedy, observations…AND of course, PILES of 45's! Fun, sing-along, Baby Boomer hits that no other radio station would play. 
 I hope you'll help us spread the word that "Wingy's back on the radio in the morning..back on you 'dash to work', as it were!
And keep in touch thru Facebook (if we're not 'friends' already, we should be).
And I'll see ya on the radio in the morning!